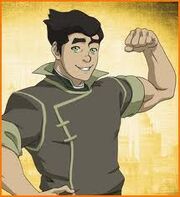 Bolin is a black hair boy with green eyes. Earth Bender.
Citizen of Republic City.
Born to two unknown parnets with one older brother name
Mako
. His parnets died when his brother was 8 years old cause of evil fire benders. He has a pet name Puba.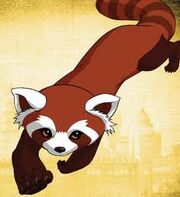 First seen when Korra, Mako, and him were talking outside of the forest and he wanted to go inside but his brother won't let him. They got into a fight with All Benders.
Unknown dead
Mako: alive
Personality
Edit