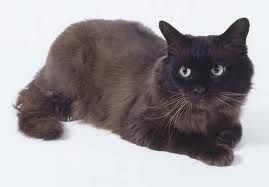 Patrick is a brown tom with brown eyes.
Warrior of Tae Kwon Do Cats.
He was born to Hard and Molly in the middle of green-leaf. He has a younger sibling name Nicholas(Nicholasheart/Stonestripe). His father left them to Tribe of Pointy Rocks.
Patrick is first seen watching his brother's mate give brith to three kits. Then he went on border patrol with Dane, Issac, and Julia to the Open Lands to find his brother. He meet a group of cats from MountainClan. He thinks one looks like his brother Nicholas(Stonestripe). He ask about his brother and indoruced the patrol to the other patrol.
Sister in Law:
Edit
Allie: alive
Unknown
Unknown
Unknown
Molly: alive
Hardstar: alive in MountainClan
Nicholasheart/Stonestripe : alive
Haft Brother:
Edit
Spikekit: alive in MountainClan
Haft Sister:
Edit
Skykit: alive in MountainClan.
Haft Mother:
Edit
Whiskerstone: alive in MountainClan
Lucy: alive in Karate Cats
Personality
Edit
He will see his brother again.
He will be a furture leader of Tae Kwon Do.
He will have a mate name Mika.